Come join Kitty Rotten as they help save cats and drink beer on June 5th at Yard's Brewery!
Come on out to A Dog Day Afternoon at Columbus Square to hear Kitty Rotten play and to help raise money for a new dog park!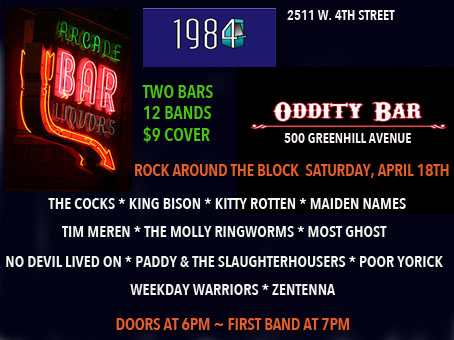 Join Kitty Rotten and 11 other bands at Rock Around the Block at 1984 and Oddity Bar in Wilmington, De on April 18th.
Kitty Rotten is at it again on March 29th at Doc Watsons Public House in Exton, PA